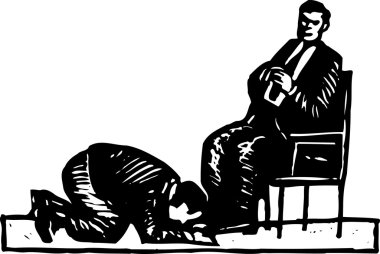 The Art of Groveling
(Thanks to Susan for the nooze tip.)
A Virginia Tech professor has apologized for being white. She put it in the syllabus. Here are some quotes (https://campusreform.org/article?id=18143).
"I am a Caucasian cisgender female–" Really? You're really going to send your kids there to be "taught" by this fat-head?–"…I am married to a cisgender male–" As opposed to "a man"? What have these fools done to the English language? "I will continue… [to] confront the innate racism within myself…"
Enough already. Makes you want to puke, doesn't it? Oh, there's more. She has only just begun to grovel.
This must not be allowed to be part of America's future! Stop writing the checks. Starve these wretched looniversities out of existence. Whatever they're supposed to do for us, it's not worth letting them do this.