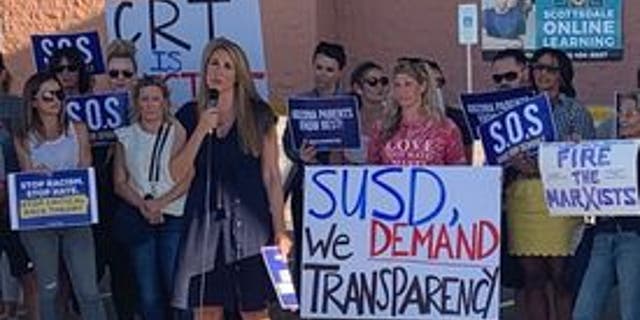 So what's with school boards lately?
In Scottsdale, AZ, last night, the school board president refused a request to resign, so the board stripped him of his title and gave it to someone else (https://www.thecentersquare.com/arizona/scottsdale-school-board-president-stripped-of-title-refuses-to-resign/article_916a5450-468f-11ec-8464-5b102402190f.html). He left the meeting without answering questions from reporters.
Jann-Michael Greenberg was removed as president of the board for the Scottsdale Unified School District because he and his father collected private information about parents who didn't like the board's policies. They made this information publicly accessible–parents' Social Security numbers, divorce proceedings, finances, even family trees. They even hired private detectives to collect some of this private information.
Publicizing someone's Social Security number would leave them open to identity theft and many other crimes. Consequently, the Scottsdale Police have made the Greenbergs' activities the subject of a criminal investigation.
Greenberg first blamed the whole business on his father. Last night he blamed it on "bad actors." No one believed him. Patty Beckman is the new school board president.
It seems the sticking point here was the board's insistence on "mask mandates" for all  school children, despite opposition from some parents. Parents were also unhappy with "Critical Race Theory" ("All white people are no-good evil racists and everything wrong with America is their fault!") being, er, "taught" to their children. Apparently the Greenbergs thought a little intimidation was in order.
Some of the parents would like the other school board members to resign, too. The Greenbergs compiled dossiers on some 50 parents. The other members knew about it but did nothing, some parents say.
Are we "transitioning" from being self-governing citizens of a constitutional republic to abject, downtrodden subjects of a tyrannical government accountable to no authority on earth?
We are going to have to fight for and win our freedom all over again. And this time without George Washington.
We've been warning you about "public education" for years–who listened?
Now they're publishing your Social Security numbers. Had enough yet?
Pull your kids out of public education and let it die.