G'day! I'm  busier than a one-armed paper-hanger this morning! Byron the Quokka here, with another weekend's worth of fabulous TV from Quokka University. And we had a close call bringing this to you, too! The networks almost got us.
Here are just a few samples from our scrumptious TV menu.
3:00 P.M.  Ch. 11   CHILDREN OF LUST–Damnfool soap opera
Petunia (Queen Elizabeth II) has an affair with the parking lot valet (Misterogers), while Mayor McGlue (Paul Anka) gives in to his morbid fascination with Boise, Idaho. Judge Judy: Tina Louise. Terrifyingly tall woman: Linda Hunt.
Ch. 33  THE BLIND, FEEBLE, CHICKEN-HEARTED SWORDSMAN–Action/Adventure
Need help? Don't go to Hashimoto-san (William Shatner)! A young widow in desperate straits (Heather Locklear) seeks Hashimoto's protection against a sadistic, powerful nobleman (Barry Manilow)… and the blind samurai can't remember where he left his sword. With Inigo Montoya and his orchestra.
3:20 P.M.  Ch. 23  TALK OF THE TOWN–Interviews
Jimmy Fraud interviews a man whose cousin once met someone on a bus who'd seen a man who looked just like Uncle Fester from The Addams Family at a terminal somewhere in either Kentucky or Nevada, whatever. Also: Mrs. Fimbo demonstrates how to make a mess of your kitchen. Theme song: "I Busted My Coccyx"
4 P.M.  Ch. 16   MOVIE–Science Fiction
In "Tumbleweeds from Rigel IV" (Indian-Albanian, 2008), the June Taylor Dancers investigate reports of carnivorous tumbleweeds depopulating a sleepy little Western town that hasn't changed since 1898 and still has cowboys and stuff. Special effects by idiots make it scary! Sheriff Hansen: Chiang Kai-shek. Sinister Space Alien: Himself (they found a real one!)
Ch. 48  TIO BORRACHO–Sitcom/Tragedy
You don't have to understand Spanish to understand this one-of-a-kind Panamanian TV series. No one else understands it, either–including the actors and the writers. This week: Tio Borracho (Andy Devine) stumbles into a plate glass window and destroys it; and his ex-wife Matilda (Alice Faye) scolds him relentlessly in French–a language which he does not speak. Special guest star: H.P. Lovecraft
Well! If that doesn't whet your TV appetite, I don't know what will.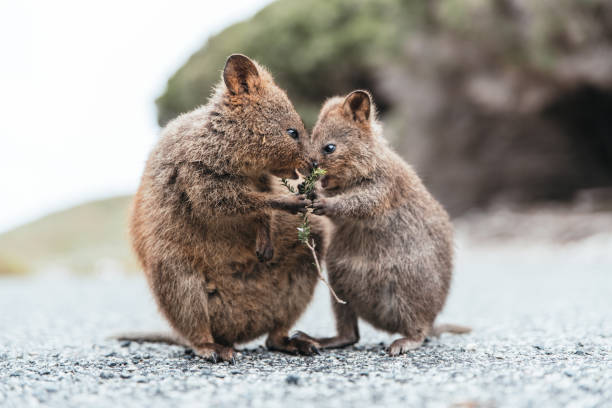 Byron the Quokka, signing off–and sharing a tasty root with my little cousin Ptolemy.