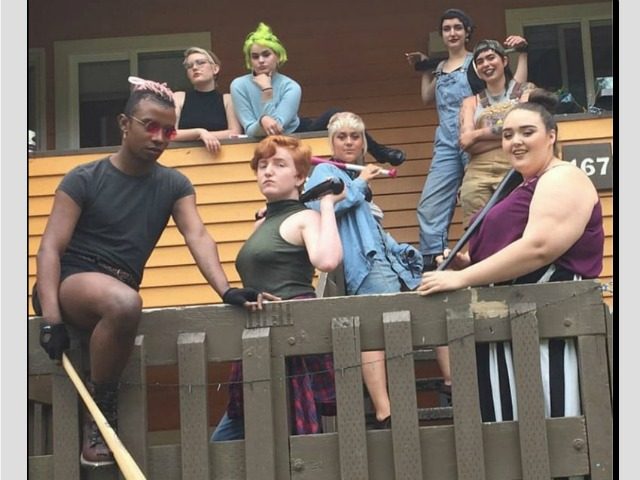 Scholars all (baseball bats optional)
In 2017 Evergreen College, in Washington, held a "Diversity Day" which achieved True Diversity by barring white persons from the campus.
But what's really memorable is the college's crowning achievement in hypocrisy. Goons who rioted, attacked and injured people, destroyed property, and terrorized innocents who crossed their path… were praised by the college! They "diverted time and energy from their academic work"–oh, oh, oh! And all for "institutional change and social justice."
So that's what it was? Looked like a riot to me.
"Higher education" is destroying us.