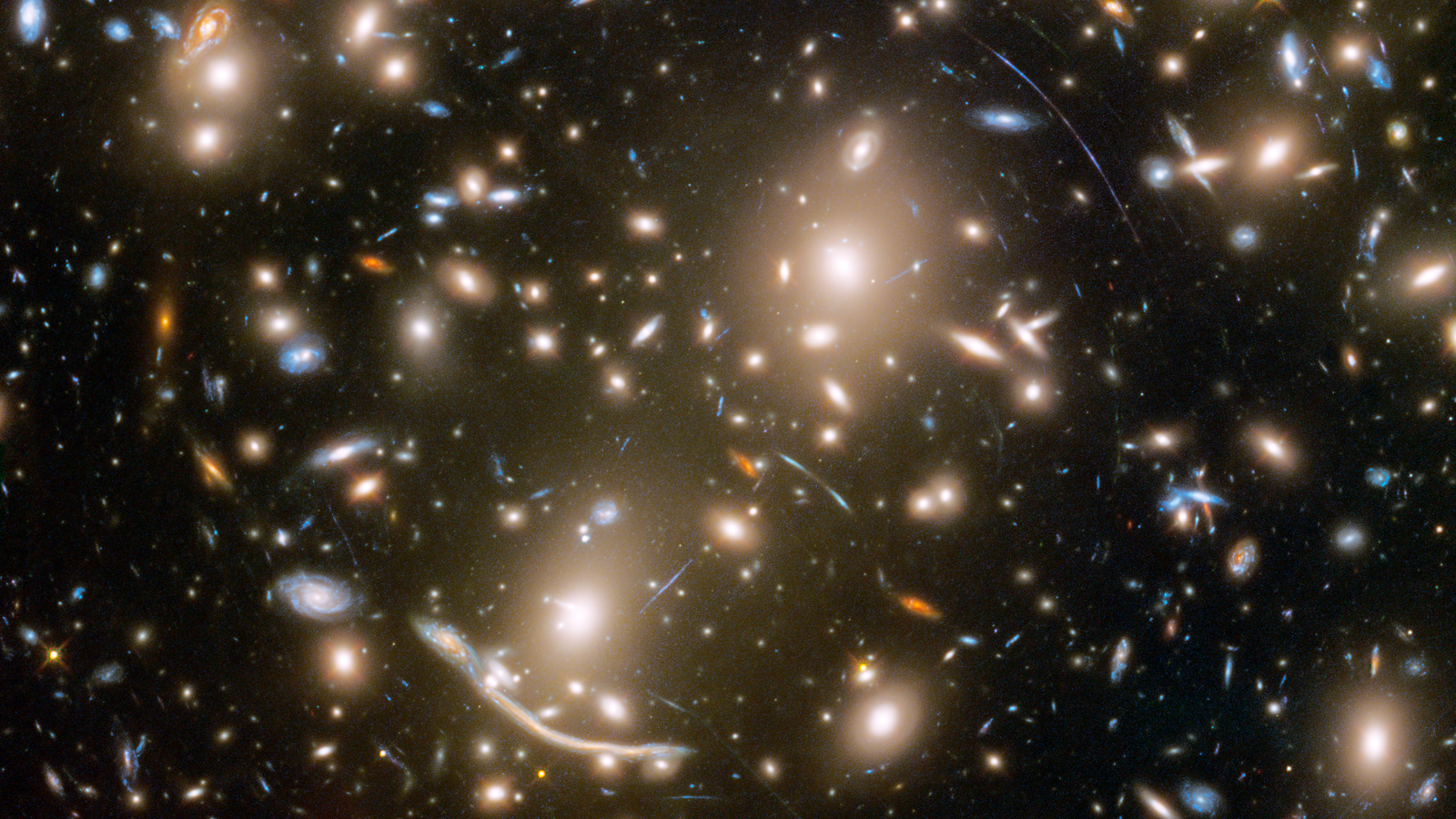 (Those are galaxies, folks–each one consisting of countless stars.)
The heavens declare the glory of God; and the firmament showeth His handiwork. Day unto day uttereth speech, and night unto night showeth knowledge. (Psalm 19: 1-2)
Is the universe just a bunch of nothing? Atoms bumping into other atoms to form molecules, molecules bumping into molecules, no rhyme nor reason to any of it, no active creation involved… "Life," as we call it, being an illusion.
We teach that in our schools every day. We preach it on TV. We call it Science.
But what if it's wrong?
God is a Person, and He made us in His image. That's why we are persons, too. But He also made everything else. Everything in the universe, all the work of His hands.
What if it's not random? What if the presumed emptiness of "space" only looks that way to us because of our many limitations–and our Science-based presuppositions? What if what we think we "see" is only there because we don't know how to see? Any stage magician can demonstrate that.
When we view "space" through our newest telescopes, it doesn't look empty at all. In fact, it looks kind of crowded. The vast emptiness of interstellar space only seems like vast emptiness because we're so small.
Surely God had a purpose for creating all of it. We don't know what His purpose was in sowing the heavens with stars, planets, and galaxies. He hasn't told us. We can never see it as He sees it.
Shouldn't we stand in awe, reflecting on the Person whose work this is?
And He sent His Son… to us. Here on earth, to us. To win salvation and eternal life–for us.
Christ and all those galaxies go together.
Someday we'll know how. When we're wiser.