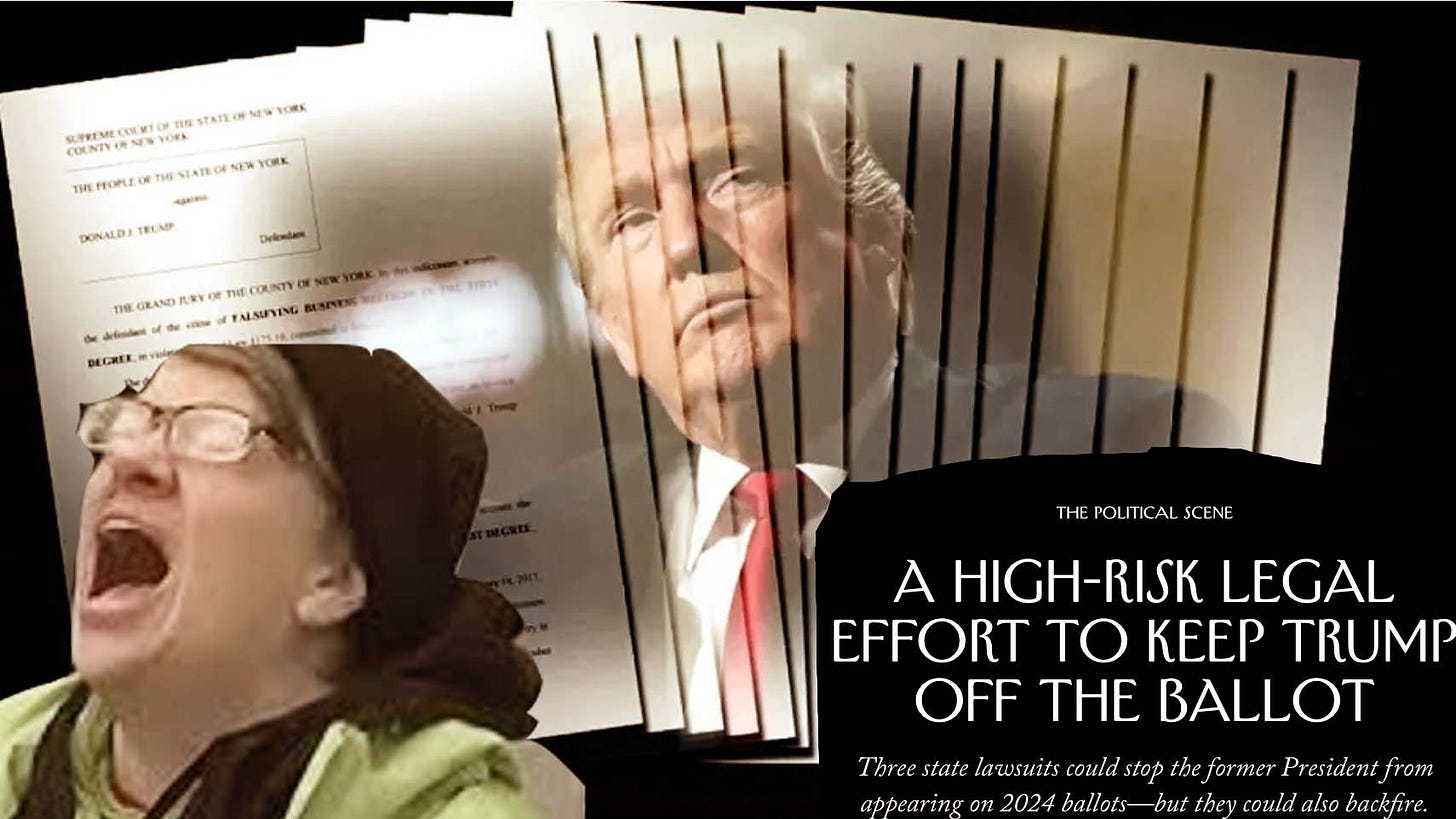 I know this piece is rather long, but it's very powerful and I am very much impressed.
https://sashastone.substack.com/p/meet-the-real-insurrectionists#details
Sasha Stone dissects her old Far Left self which she has left behind–one might say "fled"–in favor of normal America as normal Americans have always known it. I strongly recommend reading it.
Really, folks–we are looking at a Democrat Party which means to bring an end to our republic, replacing it with some Far Left Crazy hell-hole with themselves in charge, empowered to pitch us into labor camps if we… oh, if we question the results of an election! That they will soon fall to knifing and biting each other is but cold comfort.
Read this essay, and tell me what you think. I think it's hit the bullseye.