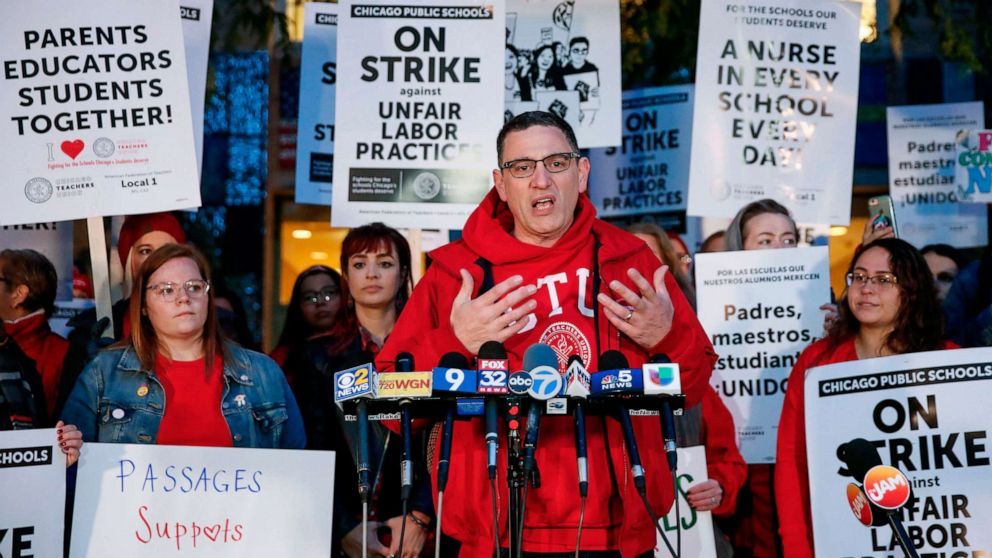 Honk if you think teachers' unions have been good for America. The aides in the white coats will by with you as soon as possible.
Say! Is that the same Chicago Teachers' Union that sent a delegation to Venezuela several years ago… to "learn more" about socialism? And pay homage to Hugo Chavez? Why, I believe it is.
The union has just voted, by 73%, to go back on strike all throughout the city. All the kiddies will have to go back on "remote learning."
They're pretty serious about this strike: a delegate has threatened to "report" any "dissenters" who showed up for work. He has not gotten around to saying what will happen to dissenters.
Yo, people of Chicago! They keep opening the door of escape for you, and you don't go through! This is your chance to free yourselves from the Far Left Crazy toxic foolery that we call "public education." Come on! Do you really want your kids "educated" by these wackos? Those "teachers" hate you, hate your country, hate your way of life–you should be encouraging them to strike all year. These commies belong in front of empty classrooms, teaching empty seats and collecting empty paychecks.
We have never before been shown the heights and the depths of wicked ignorance as our teachers' unions–and school boards!–have demonstrated in just the last two years. We had no idea how bad it was!
But that excuse ain't workin' anymore.