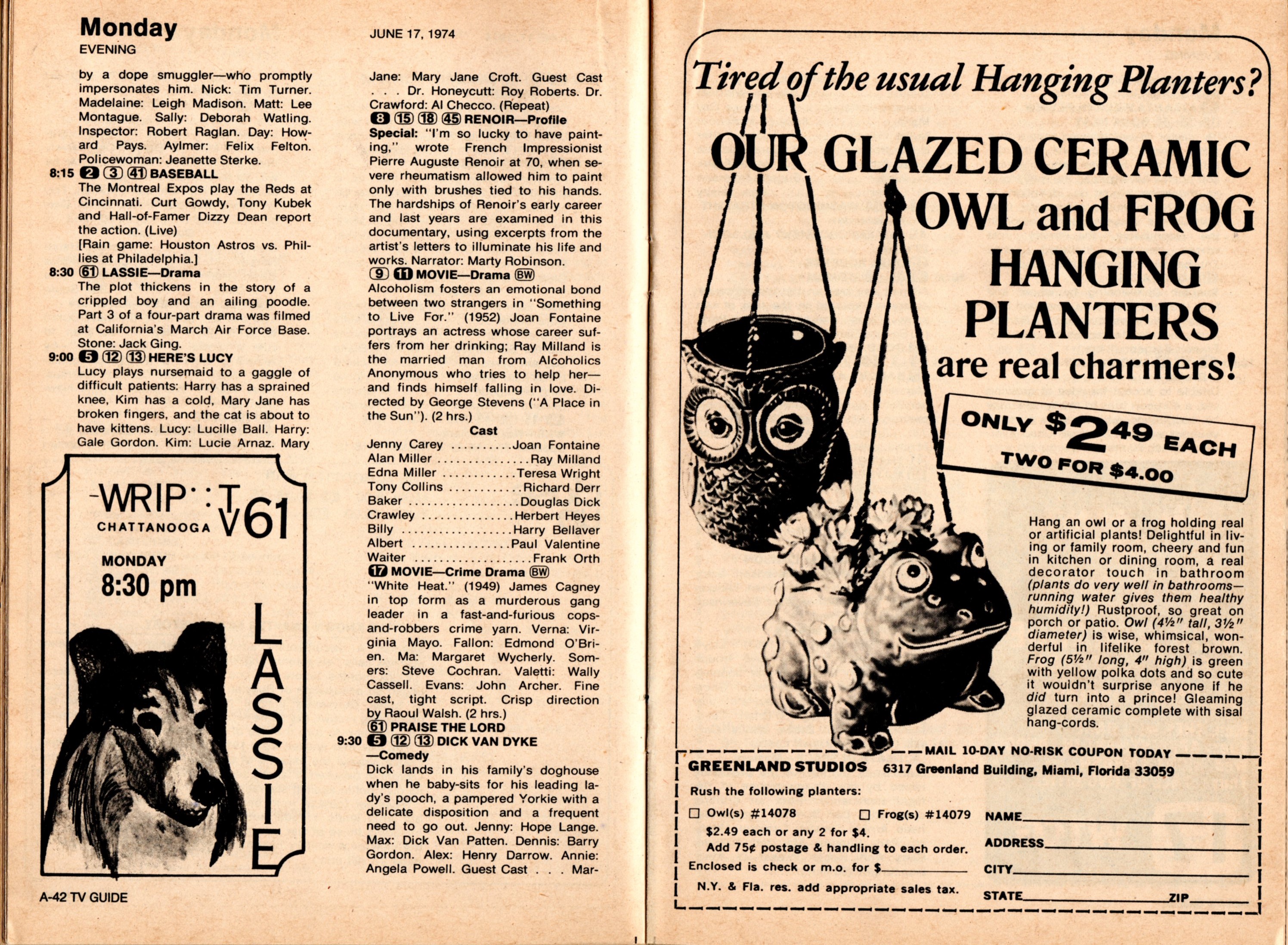 G'day, g'day! Time for weekend TV from Quokka University. I'm Byron the Quokka, and oh! oh! oh, the shows we have lined up for you! Someday you'll thank us (we take checks). Here's a sample of our menu:
7:48 P.M.  Ch. 08  BACKWARDS NEWS–News game
Can you untangle the news–when you've only heard it backwards, and in a foreign language? Join hostess Bimbi Hoople as celebrity guests Chuck Connors and Erica Jong try to decipher this gibberish–and the studio audience can't go home until they do it! Watch those tempers burn like fuses!
8 P.M.  Ch. 12  THE McGUFFIN GROUP–Current events
Some of the most ignorant people in Los Angeles, lured into the studio by promises of–well, we don't want to get into that–debate key social and political issues which they never heard of until just now. "Best in Show" gets an anchor's job at CNN! Host: Jimmy Fraud. Color Commentary: An old wind-up bank that wheezes "Heh-heh-hee, a penny saved is a penny earned!"
Ch. 15  SHOOT IF YOU MUST–Wartime drama/Science fiction
Sgt. Twinkle (Cat Stevens) and his Howling Commandos are secretly transported to the planet Winky to battle an out-of-control bartender (Red Buttons). Pvt. Sunshine: Jesse Ventura. Grannie: Irene Ryan. Featured song, "Thom McCann Has Enviable Shoes For Your Feet."
8:30 P.M.  Ch. 33  HOOK, LINE, AND SINK HER–Fishing
Never mind about baiting the hooks! Can Sunfish "Ed" Fong get all the June Taylor Dancers into his rowboat? And once he does, will they keep dancing? Meanwhile we're supposed to be learning how to fish for compliments…
9 P.M.  Ch. 57  MOVIE–Greek mythology/Crime drama
Inspired by the Arnold Schwarzenegger classic, Hercules Goes to New York, "Dog My Cats" (Chilean, 1994; 6 hours) pits hard-boiled private eye Sammy Egg (Cesar Geronimo) against a syndicate of ancient Greek gods intent on taking over Hamble City, Iowa. Zeus: William Shatner. Hera: Phyllis Diller. Colony of Fire Ants: Themselves.
Well, you can't beat that, can you! I saw that movie with the ants, once: they were the only ones who knew their lines.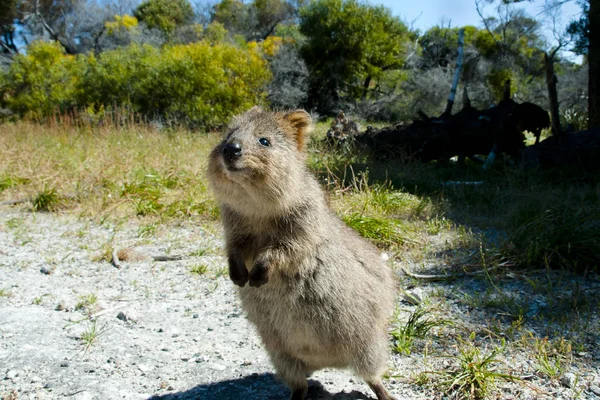 (How did I ever get into this?) Byron the Quokka, signing off!