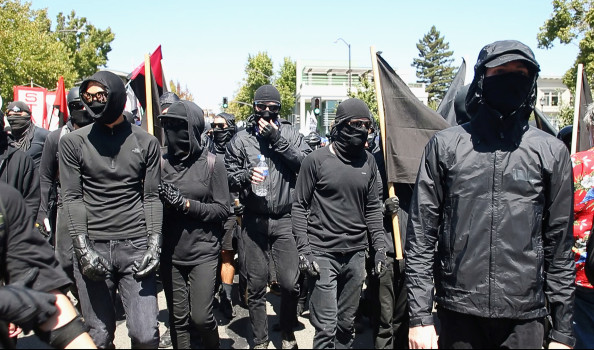 An Antifa "activist" and, er, philosophy professor at the aptly named Diablo College got off with just three years on probation after attacking several people at what was laughingly called a "free speech rally" in 2017 (https://www.campusreform.org/?ID=11207). He succeeded in putting one of his victims in the hospital with a serious head injury.
It is not known why the court was so lenient, especially since the prof had a record of prior offenses. His weapon of choice is a bike lock on a chain. His victims of choice are anyone he thinks is a "Trump supporter"–which gives him license to attack them and try to inflict a serious injury.
What do you think? Do we need this psycho running around loose? Shouldn't you get into a lot more trouble than this for putting on a mask to evade detection and identification, going to the nearest demonstration, and attacking people with a weapon?
Traditionally the Democrat Party used labor union thugs to batter people who really pissed them off. Now they've got Antifa. Wherever Democrats run the city, town, or county, Antifa gets a free hand. More often than not, police are ordered not to interfere.
Want to make America a better place?
Put the Democrat Party out of business forever.