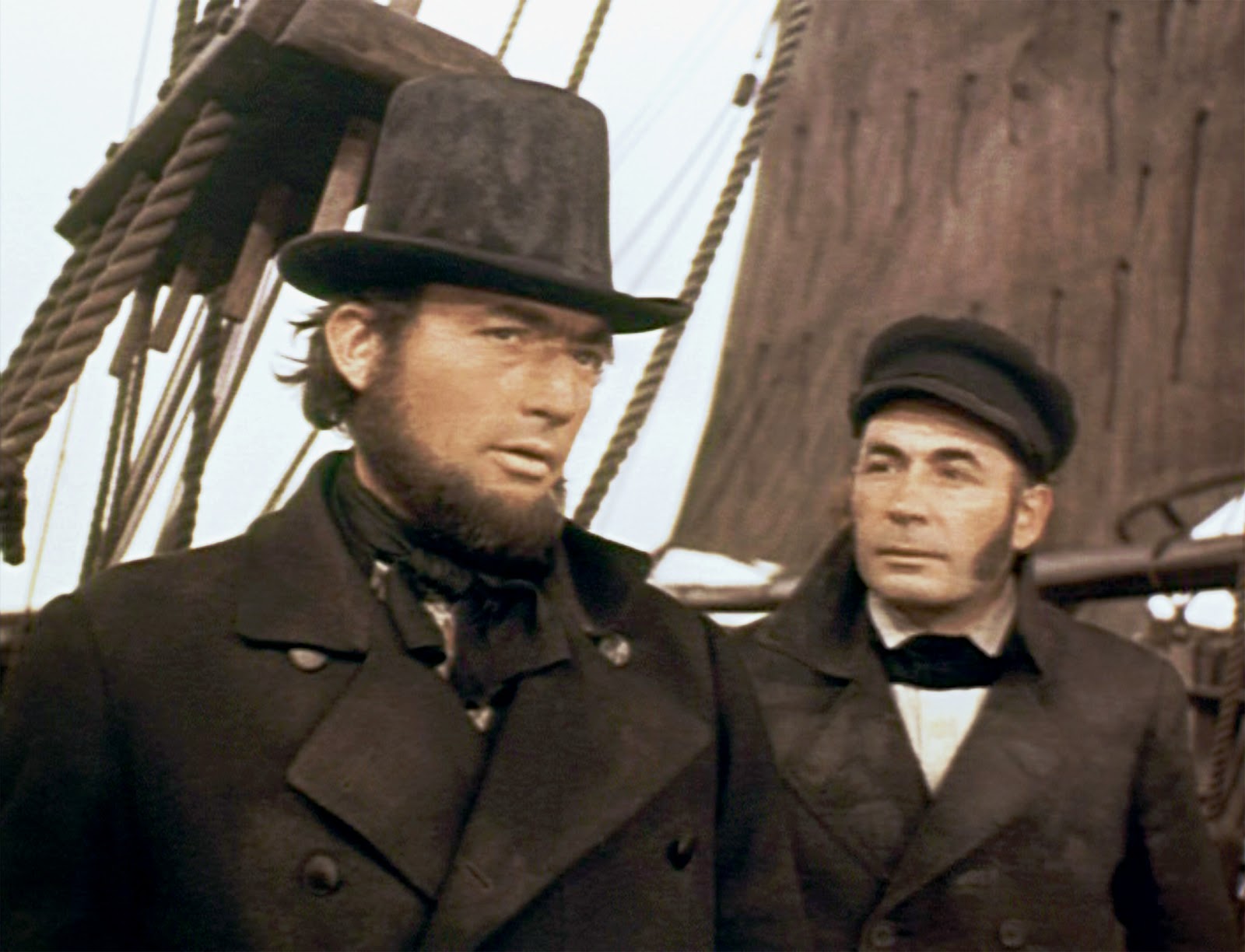 The original "Starbuck" with Captain Ahab–100% ineffectual.
I don't know whether Starbuck's ever got around to actually hiring those 10,000 Muslim "refugees" to show Donald Trump what for.
No–rather, I've been thinking of the name, "Starbuck's."
Everybody likes Starbuck, the first mate on the Pequod in Moby Dick, because he's humane and sane and understands that Captain Ahab is in the throes of a completely mad obsession and carrying the whole crew along with him–
And does absolutely nothing about it, and winds up perishing with everybody else.
Mr. Starback is the quintessential moderate: knows what he believes, but won't stand up for it, totally ineffectual, and in the end, gets dragged down with the fanatics.
Makes you think, eh?