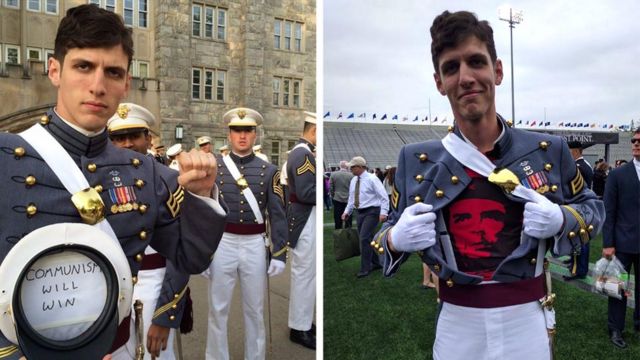 Whose side are they on?
What is the job of any national military organization? To defend the nation–right?
So what sense does it make to teach upcoming young military officers that the country they'll be called upon to defend is an evil, racist, oppressive hell-hole?
But that's what they're teaching the cadets at West Point: Critical Race Theory ("All white people are oppressors; all non-white people are oppressed"). Oh–and also how to "address whiteness" (https://www.thegatewaypundit.com/2022/06/us-army-teaching-west-point-cadets-racist-anti-american-critical-race-theory-including-addressing-whiteness/).
Judicial Watch had to win a lawsuit before they could get this information: Dept. of Defense wouldn't release it. They knew they had something to hide, and they were hiding it.
In a big dust-up with, say, Red China… would our young officers know which side they were supposed to fight for?
We need a new commander-in-chief who will put a stop to this at once. Every man or woman who ever taught this poison–dishonorable discharge without a pension. Remove the commandant of West Point: bust him down to private and then kick him out without a pension.
Then it'll be the voters' duty to make sure no Democrat is ever again elected president. 'Cause this schiff only happens when you've got one of those in the White House.