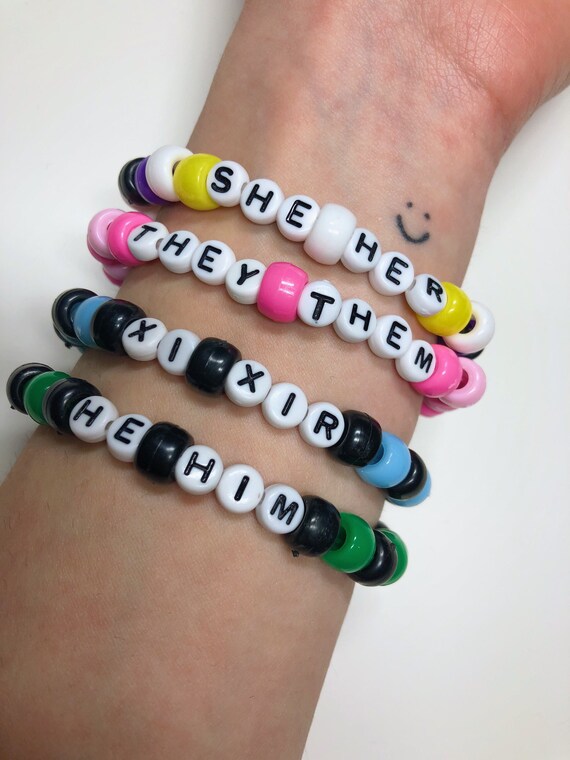 Hot dog, "xi" and "xir"! Tell me how this is NOT totally asinine.
Oh, boy! School will be starting up again real soon! And there's already a major fad waiting to kick in–
Pronoun bracelets! (https://citizenfreepress.com/breaking/the-kids-are-not-all-right-2/) Let people know "what gender you're feeling today."
Come on, now–I want to hear from someone who thinks this is all, like, peachy-keen and will do all sorts of good to our culture. Does anybody out there actually think that? Let's hear your reasons! If you have any.