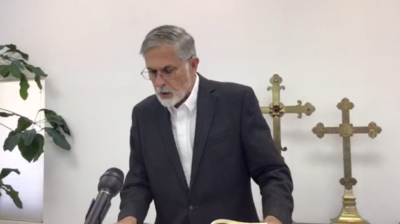 I've always found it difficult to understand the Bible's instruction to us to "walk by faith and not by sight." How do you do that?
In Walking By Faith When We See Only Problems, Mark Rushdoony tackles that hard question.
https://chalcedon.edu/magazine/walking-by-faith-when-we-see-only-problems
"Walking by faith" does not mean "be oblivious to what you see." It means to try to understand what you see in terms of what God is doing. "Our faith in what God is doing," Mark writes, "must give us perspective and direction."
Walking just by sight, "we see one mess after another." That's for sure. You can't even talk sports or the weather anymore without igniting a political argument. Statism, as R.J. Rushdoony so often observed, is in its death throes–which means something will have to replace it.
God's Kingdom is forever, and will replace all worldly kingdoms.