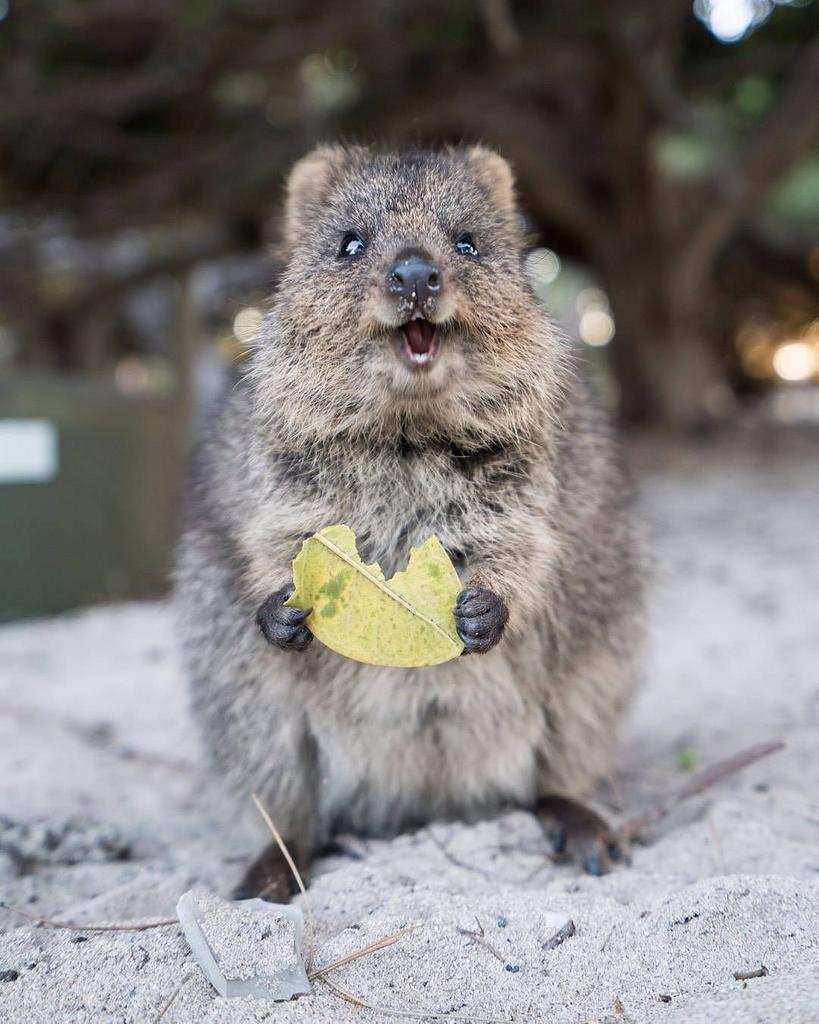 G'day! Byron the Quokka here, with distressing news from Quokka University.
Before we could open our doors to our first class, we've had to fire the chairman of our Philosophy Dept., who was also going to teach all the philosophy courses.
We began to have doubts about him a few weeks ago when he started confronting quokkas and asking questions that we couldn't answer. Like these.
"What did Thutmosis III say when he ran out of potato chips?"
"What is the difference between here and there?" (That one always made him laugh maniacally.)
"How do you tell which ants in the anti-hill are racists?"
So that's that for Professor Humphrey Dumfries. He has since sent us this post card.
You are probably thinking he has been committed to a hospital. In fact, he was almost instantly hired by Rutgers University in America, to head their Philosophy Dept. They only make him wear the straitjacket so he won't harm anybody during his lectures.
As for us, we suddenly find ourselves without a Philosophy Dept. There is a cuscus who might agree to chair it, if she can overcome her shyness.