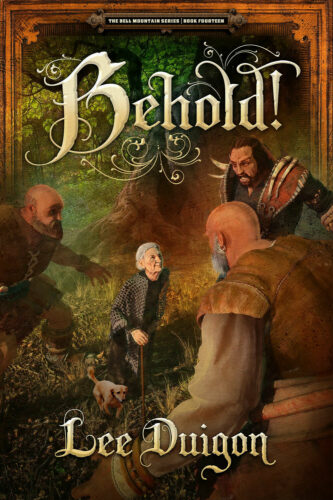 Our landlord saw me doing something yesterday which made him look twice.
"You're reading your own book–that you wrote?" he marveled.
I could've said, "Oh, how about that! I thought there was something familiar about it!" But instead I just explained, "When you write a series of books, like I do, it's so easy to forget details as you go on from book to book. You'd be amazed by the things I forget."
That's all true.
Now jump ahead to the next book, The Ocean of Time. For that book I tried something very challenging and only rarely seen–a double climax. In fact, I can't think of any examples of one, just now. So part of the job of Behold! was to set the stage for events covered in the next book–
Which it does! And don't ask me how, because when I was writing Behold!, the next book wasn't even a half-formed thought. And yet the one book flows beautifully into the other. I really have no idea how that happens. Give God the glory.
(After Ocean of Time comes Ozias, Prince in Peril. That would be 2,000 years before the present time in Obann.)