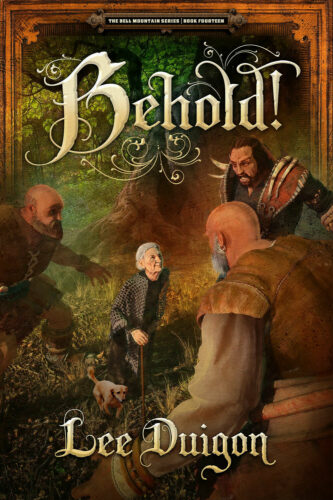 I got my box of author's copies yesterday, so I guess it's official–Bell Mountain No. 14, Behold!, is now on sale.
Can our heroes use an ancient weapon to defend themselves, or will it wipe them out along with the enemy? Is there power left over from that vanished world?
Behold! is on sale at the Chalcedon Store (www.chalcedon.edu) and will soon be on sale at amazon.com and elsewhere. A paper shortage held up publication somewhat, but now it's in print… and the rest is up to you, the readers.
I hope you'll read this and let me know what you think of it. Let's switch the lights on in the stadium, shall we?