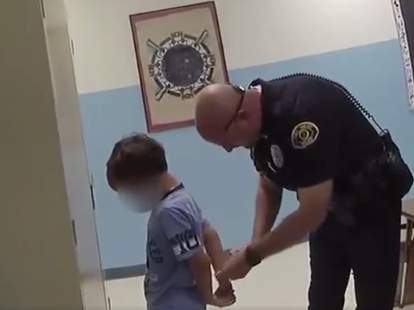 See? This is one of those things we normal people should have put a stop to, years ago. But because we let all this wicked foolishness go unchallenged, we're in the mess we're in now–lorded over, lock, stock, and barrel, by the Far Left Crazy. Who stole our presidential election.
Stupid Authorities Crash Down on 9-Year-Old for Calling Brownies 'Brownies'
Yes! Activate the full panoply of government! A 9-year-old child has called brownies "brownies"! It's a racial incident! Police! County prosecutor! State Division of Making Mountains Out of Molehills! Everybody's gotta get into the act. Make sure the siren's working!
We let stuff like this go by. We didn't stop it. We didn't toss out of office those addle-pated "officials" responsible for it. We're normal people, we have lives to lead, families, jobs, etc. We don't have time to try to kick out a county prosecutor. We don't have time to see what kind of loonies run our school system and find out how we can get rid of them.
That's why we woke up this morning with the enemy holding all the cards–and probably a derringer, too, aimed right at us.
We are in very deep trouble now.