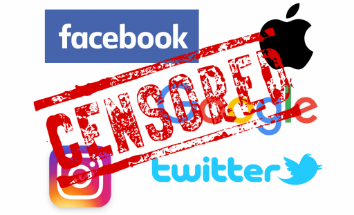 Come on! This really needs to be dragged out into broad daylight–this whole business of the social media censoring conservatives while giving Far Left a free pass.
The Chalcedon Foundation has been targeted as a "hate group," and I know some of you have been suspended or banned or censored as "haters." And when do they ever give you the opportunity to defend yourself? They skip the trial and go right to "guilty." More often than not, they don't even tell you why they've censored you. Or else it's because of a false accusation that they never let you answer–and never investigate to make sure that it's true.
We want a stop put to this! But the first step has to be to expose it, to let everybody know about it, and to get the conversation started.
I'm collecting information for an article, and I'd love to hear from you!