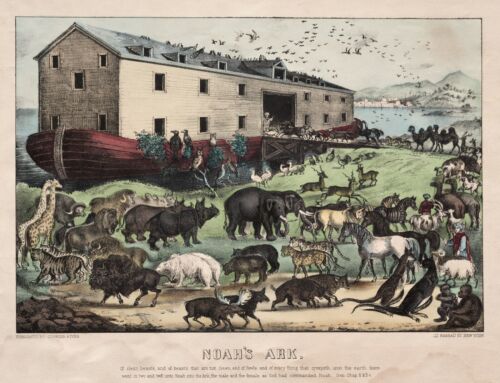 Noah's Ark, as interpreted by Currier & Ives
I like to run this post from time to time because you never know whom might be out there as a first-time viewer, and might derive some benefit from reading it.
And if you're afraid you're the only one who believes what it says in the Bible–well, don't! Because you're not. You have a lot of company.
And I am happy to say that my Christian friend who didn't seem to believe much of the Bible, seven years ago… doesn't fit that description anymore.
Read the Word with an open mind and observe what happens in this fallen world. You'll come around.