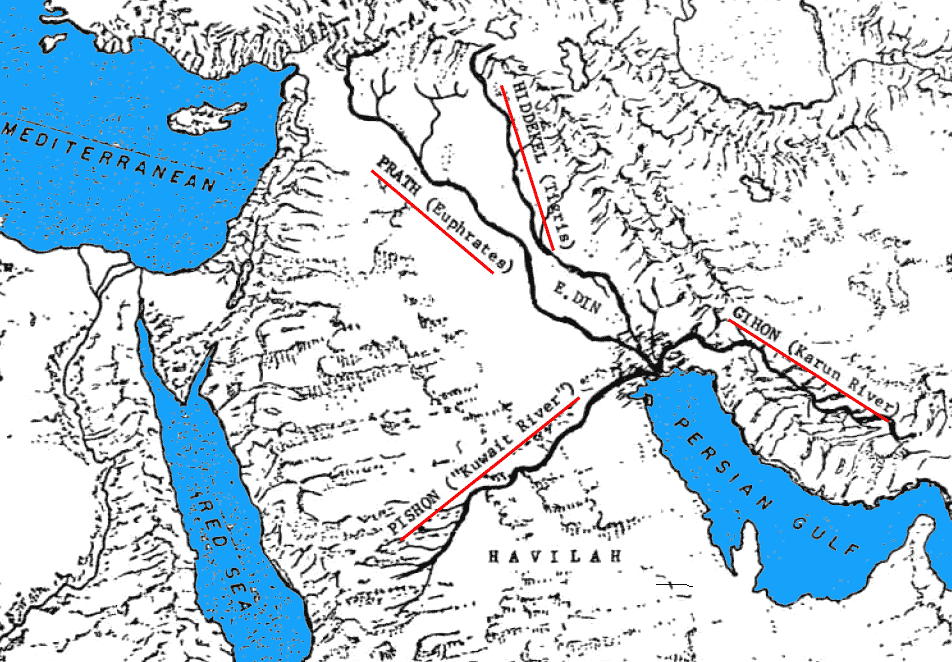 I like to re-run this post from time to time–because it's one of the most popular posts I've had here, and because the rediscovery of the Kuwait River played an important part in restoring my own faith.
The Kuwait River disappeared no later than 2,000 B.C.–and yet there it is in Genesis. It wasn't until satellite photography became available that science rediscovered this once-mighty river.
The Bible authentically preserves knowledge that would otherwise be lost. It is not a bunch of stories made up by Jewish priests to wile away their time as exiles in Babylon.
The Bible is true. Period.