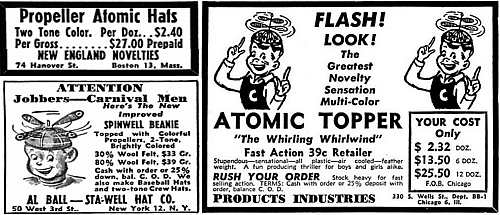 Propeller hats, anyone?
Richard Dawkins doesn't seem to be the atheist all-star he was a few years ago; must be past his sell-by date.
Well, the criticisms applied to him stick just as well to any of his cohorts.
This post is worth revisiting, though, for its 29 comments. We don't usually get that kind of response.