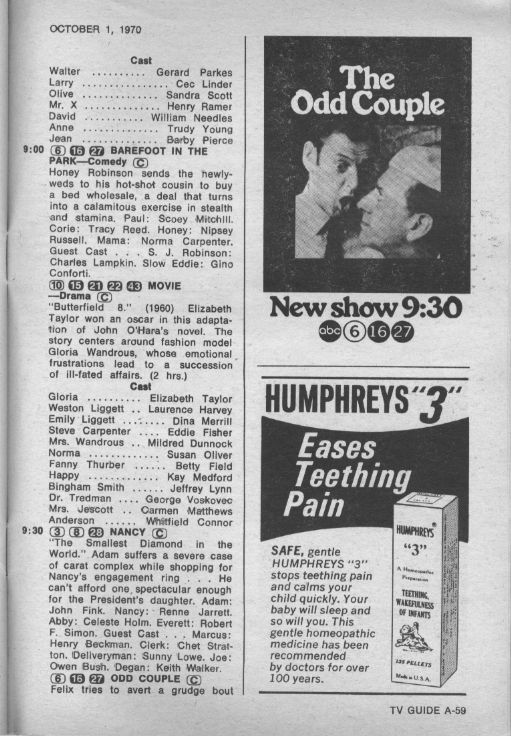 G'day and Happy New Year! Byron the Quokka here, as Quokka University launches another year's worth of awesome television. Like these:
7:05 P.M  Ch. 21   DAY OF HORRIBLE DISASTER–Depressing documentary
When "The Baseball Bunch" met with a cove full of ravenous great white sharks instead of Jim Fregosi at his swimming pool, the ensuing carnage almost caused the show to be canceled! Survivor Brett "Stumpy" Wilson  recalls the carnage. Host: The guy who plays the Man from Glad.
7:15 P.M.  Ch. 30  SCAM ARTISTS' NEWS–News with community service
You hated them when they called you up in the middle of your suppertime and tried to sell you time shares. But these obnoxious robots have now been reprogrammed to report the news! And they're no more honest than they were as phone scammers. Tonight: Why You Need a Discover Card from The Discover Card Office.
7:30 P.M.   Ch. 06   JURASSIC TRAILER PARK–Drama
Those rampaging dinosaurs have by now been trained to live in a trailer park near Patooty, W. Virginia. Tonight: T. rex has a beef with the trash collection schedule and takes it out on Dr. Mushly (Don Knotts). And Ms. Stegosaurus drives the other dinosaurs violently insane with her non-stop Loretta Lynn impersonations. Ducky Medwick: himself. Featured: The June Taylor Dancers perform their famous impressions of Ankylosaurus and Triceratops.
Ch. 14   MY CAT'S SMARTER THAN YOURS!–Game show
Dubbed "the world's greatest exercise in futility since they built a whole pyramid out of confetti," this show features a whole studio full of cats whose owners try to get them to perform complicated tricks! With the banquet table heaped high with strongly-scented fish. Host: Kitty Carlisle. Stranger on a train: Robert Walker.
8 P.M.  Ch. 57   MOVIE–Western, with overtones of Schopenhauer
In "Dadburn Those Stupid Cowboys!", a wealthy cattle magnate (Lee J. Cobb) hires the world's stupidest cowboys to drive his herd to Sedalia, MO–so how did they end up in Old Bridge, NJ? Trail boss: Moe Howard. Cook: Dame Judith Anderson. The Pathfinder: (Role left vacant: he got lost on the way to the studio). Featured song: "I've Got Really Ugly Saddle Sores!" by Souvanna Phouma and his orchestra.
Well, now–is that a brilliant weekend lineup, or is it just another load of baloney? Did I mention Curly has a cameo as Schopenhauer? Maybe I shouldn't have…
Byron the Quokka, signing off!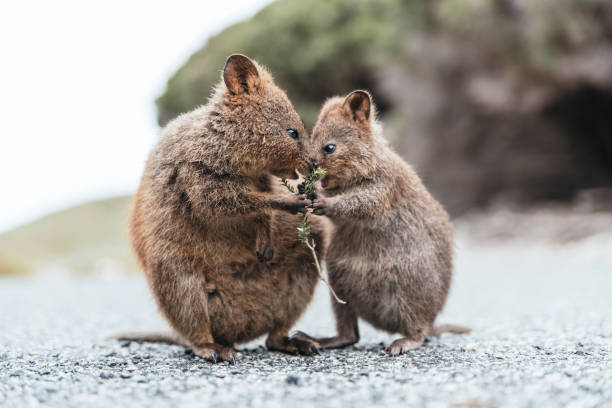 Me and Aunt Foozy sharing a tasty twig!