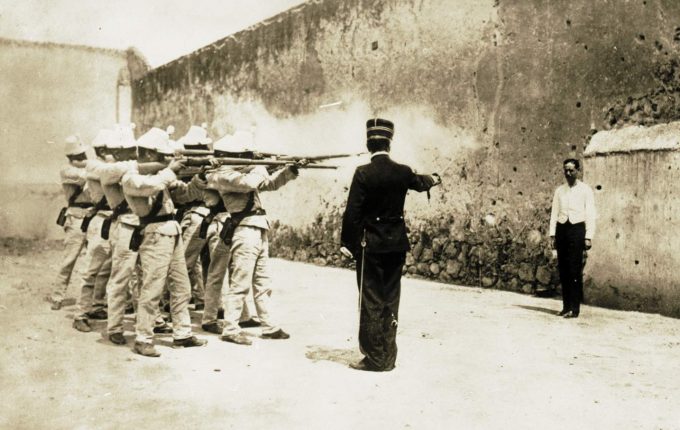 Under President-for-Life Oscar Bugito Calabasa, the Democratic People's Republic of El Pulco has embarked on a new program of "revolutionary social justice."
RSJ is very simple! Every day, the regime randomly puts someone to death by firing squad. At the same time, another citizen, also chosen at random, is lavishly rewarded. Reasons for both the punishment and the reward are provided days later… or not at all.
"It keeps the little campesinos on their toes, no?" quipped the Supreme Leader. "I am also thinking of starting a contest called Guess the Reason. Everyone will be required to play! And if you can guess the reason why we executed someone on that day–hey! We promise not to kill you tomorrow!"
Meanwhile, the lavish rewards of the day feature such items as a loaf of bread no more than two weeks old, a pair of shoes with recently patched soles, a book of El Presidente's Meditations on Life in Places Like Boston That I Never Been To, a plastic harmonica, or even a pair of wax lips.
"Here in El Pulco," said The Glorious Commander, "we take social justice very seriously! Two principles have guided me: One, Everyone is guilty of something! And two, You can't overthrow a government that gives you free stuff! And as you can see, they really work!"
The Chicago teachers' union recently honored Calabasa as its Role Model of the Year. "We've always told you socialism really, truly works! And all it takes is half a chance… and some firing squads!"