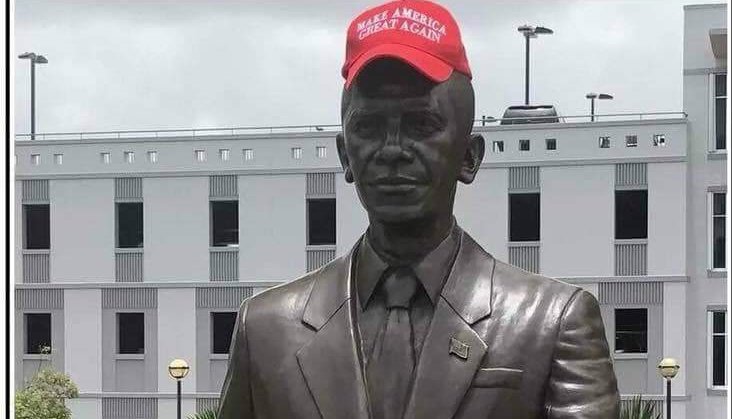 Our hole Collidge "it" is in a Uprore to-day and whayt till i tel yiu Why,, yiu woont "beleave" It!!!
We has got a Statchoo of Pressadint Obamma on our campas and evry Boddy thay are sappozed to Bow down "to" it and sumtime Lasst Nihght some Biggit Hater thay putt one "of" Those MAGA hats on It!!!!!
Whell that persin thay has got "To" be burnted At "the" steak butt we didnt Know whoo didded it!! So we rote down the naimes "of" alll the Conserfatiffs and chrischins at the collidge and we has got a Girl she "looks" like Gretta Thunberg to ware a Blined Foled and pick "Out" the naime of the gillty Party and yiu can jist Immajin how axeyted we "wer" whenn we finded "out" "The" naime,, It was "Julia Child"!!!!!!
Now we doughnt know Whoo that "is" so to-nihght we "are" all goingto brake in to the Reggie-strar's orfice and opin "up" The Fyles so we can Fined out whoo this it is and punnish her butt Good!!!
Som iddjit he sayed our Statchoo it is a Idle and a abombination butt he Stoped "saying" "that" wen we beet himb "Up" and maked himb go in to Sensertiffity Traning!!! and then we al bowded Down "to" the Statchoo and preyed!!!!
And that Julia Chiled she better run aweigh and not never Comb Back!!!